The Digestion Duo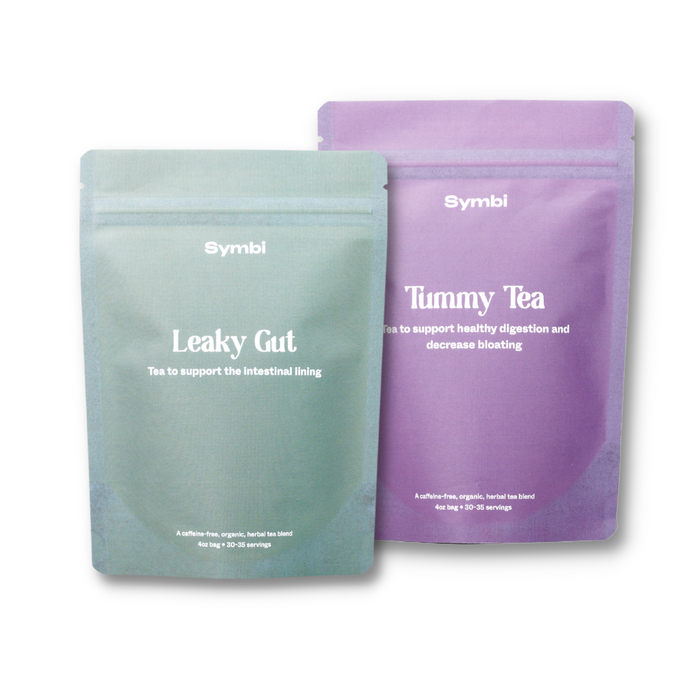 Renewing and reviving, the Leaky Gut blend supports a strong stomach lining. It may be particular helpful for those that deal with leaky gut (intestinal permeability). 
Tummy tea is made to support your digestive system, soothe stomach discomfort, and ease bloating. Using chamomile flowers, fennel, lemon balm, and peppermint leaves, this tea will help support your daily digestion and keep you feeling good. 
Pair the two together and you have quite the digestive duo! Tummy tea is meant to be consumed either before or after meals, and Leaky Gut is a daily-tea. 
Find full details on Leaky Gut here. 
Find full details on Tummy Tea here. 

100% organic herbs.
FDA Statement + Warnings
These statements have not been evaluated by the Food and Drug Administration. This product is not intended to diagnose, treat, cure, or prevent any disease. Keep out of reach of children. Consult your healthcare provider prior to use if you are pregnant or nursing, taking any medication or if you have a medical condition.
* We use 2oz and 4oz bags, the weight varies depending on the weight of various herbs used.