Liver Support Tea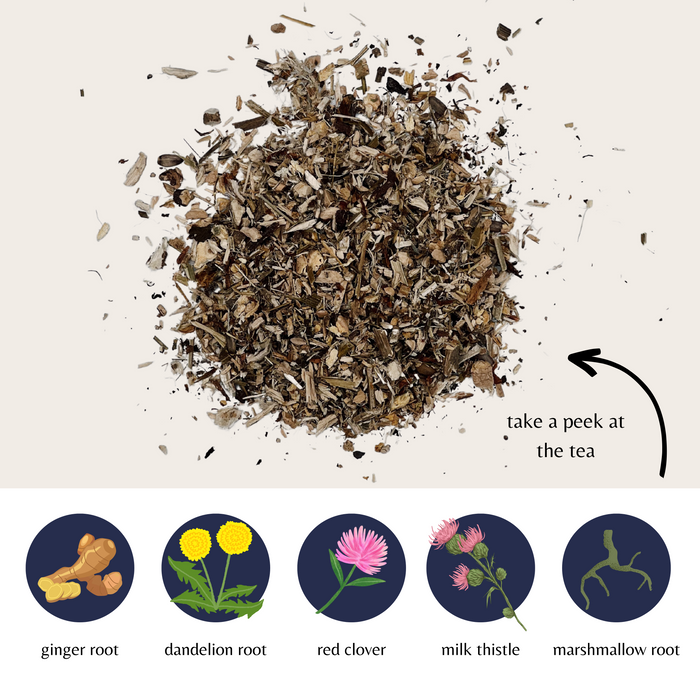 A variety of traditional herbs to help support your bodies natural detoxification process.
Ingredients
Milk Thistle Seed
Dandelion Root
Ginger Root
Red Clover
Marshmallow Root
Reasons to Love
Caffeine-free. No fillers. Additives, or sweeteners, just 100% organic herbs.
Make sure to drink lots of water alongside this tea.
FDA Statement + Warning
These statements have not been evaluated by the Food and Drug Administration. This product is not intended to diagnose, treat, cure, or prevent any disease. Keep out of reach of children. Consult your healthcare provider prior to use if you are pregnant or nursing, taking any medication or if you have a medical condition.
* We use 2oz and 4oz bags, the weight varies depending on the weight of various herbs used.